Written by Jess Peace
Festival season is finally upon us. Taking over the city once again, Tramlines is a music festival that offers some of the biggest names in music AND some of the best local talent. What more could you ask for?
This year's line-up is pretty darn impressive, with acts such as Buzzcocks, The Charlatans, Martha Reeves and Wu Tang Clan all set to perform across the weekend of 24-26th July.
For those who love the music – and those who love the ale – the Tramlines countdown is officially on and tickets are selling fast.
Luckily, we have a pair of weekend tickets to give away. So if you fancy being in with a chance to win, all you have to do is comment below or tweet us (@SHUmusic) and tell us why you think you should win them. Simple.
Winners will be announced on Wednesday the 8th of July. Good luck!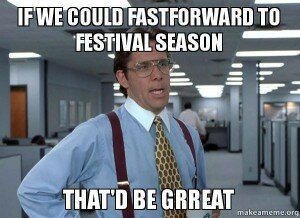 THE small PRINT:
- The prize for this competition is two full weekend tickets to Tramlines Festival 2015.
- The competition will be restricted to only one entry per person in order to keep it fair for everyone.
- The winner will be contacted on Wednesday the 8th of July via direct message on Twitter or via email depending on how they entered the competition.
- The winner will be asked to supply details for themselves and their plus one in order for the tickets to be processed.
- The names of the winners may be shared on social media to promote the competition and the festival. Any other information will ONLY be shared with Tramlines and it's organizers for the use of processing your tickets.