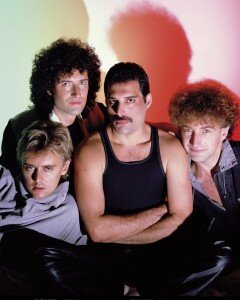 It's nearly time – Queen will be releasing their highly anticipated latest album, Queen Forever tomorrow, November 10th 2014. Guess what? We have a few copies up for grabs!
Three previously unreleased Queen tracks featuring late singer Freddie Mercury spearhead an exciting forthcoming Queen album.
The tracks include a long anticipated track from Queen and Michael Jackson, There Must Be More to Life Than This. The rest of the package brings together Queen hits, classic tracks, and new takes on well-known songs, matched with band recordings.
Brian May describes the album as "things that we have collected together that are representative of our growth rather than the big hits" in a collection immaculately assembled by May and Roger Taylor themselves. The tracks are all linked to represent a definitive collection of Queen's timeless love songs.
This highly rewarding collection of Queen new, rare, and at their most accomplished, more than serves to uphold the band's indisputable place in music history and is certain to earn a prized place in music collections for a long time to come.
To stand a chance to win a copy of the album, all you have to do is like us on Facebook and tweet your favourite classic Queen lyrics to @SHUlife with the hashtag #QueenForever
Good luck!
Image credit: Purple PR